Welcome!
Dear friends, we created this page to give you some more information on our home.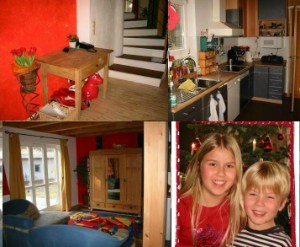 Our house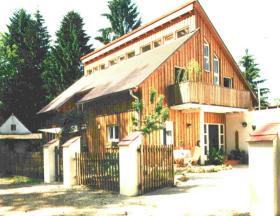 We live in a very quiet area, about 3 km from Lauf (city).
Our wooden house (160 m²) was built in 1998 and we have a nice garden with berries and vegetables. There are swings, a pool (see picture) and a large trampolin (with net) for the kids. The house is quite open inside, and there's a pretty kitchen with a espresso machine, dishwasher and microwave, a dining-area, a living-area (TV+video), a bathroom with shower and 2 storage-rooms (washer/dryer) on the ground floor. Upstairs there are 3 bedrooms (a Master bedroom and two children's rooms), a small office (with a guest-bed) and a bathroom with a tub. Our interior is modern mixed with few antiques.
We've got a cat (Kitty)… We hope you like cats, because Kitty has to stay here, we would appreciate if you could take care of her. She's got her own door and comes and goes whenever she likes, and just needs to be fed in the mornings. But our neighbours would also feed her, if you would like to travel. And there are two rabbits outside, but they could stay with friends, if you like.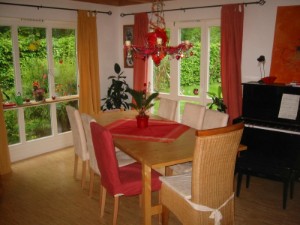 Dining room


Guest bed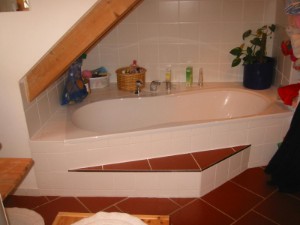 Bathtub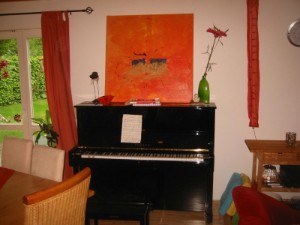 Piano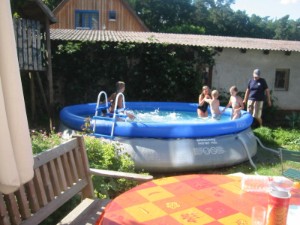 Pool (only summer)